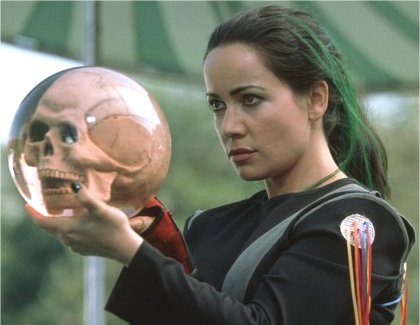 When I was 16 years old, my most prized possession was a vintage black bowling shirt that I got on a trip to New York City at the Antique Boutique. The name "Stan" is stitched above the pocket, it identifies the wearer as an "alley master" and I have kept it with me over the course of about 27 different closets. On Thursday night, it saw the light of day again. I'm pretty sure I hadn't worn it in 10 years. But dammit, I had an occasion. My upstairs neighbor is in a bowling league and a few of the members were tragically unable to attend that night's match. I was the filler. The ringer. The right girl at the right place in the right shirt.
I am not much of a bowler and I'm pretty sure I have never scored more than 100 in a game. That's okay though because the people watching was ON FIRE at the bowling alley! How about guys in denim shorts? (it is really cold out). What if those same guys had their cellphones attached to special carrying cases on the belts of those jean shorts? That's great because you know that those guys are reachable, even if they are bowling. The phone is right there. You can call whenever. They might say yellow instead of hello when they answer.
One of the players on my team was nicknamed The Heat (so stated on the computerized bowling scorecard). He had bright red hair and threw the ball down the lane with insane velocity. Each time he did this I screamed, "THE HEAT!!!" whether he guttered or not. Another guy in the league was bowling in a viking helmet but I did not get to talk to him.
The particular team I was playing on was said to be the goat of the league: last place, the Montreal Expos of thursday night bowling teams. This meant that we were not able to earn enough strikes to get a coupon for free tater tots at the snack bar. We had to buy our own, which was humiliating. None the less, we had spirit. Over the course of the evening, I got the impression that this bowling league wasn't so much about becoming the next
Dick Weber
. The bowling was a thin charade masking a heterosexual mating ritual and hence the reason the teams needed the right ratios of men and women. So I hope I wasn't annoying anyone when I pointed out that everyone was just talking and people forgot to go when it was their turn.