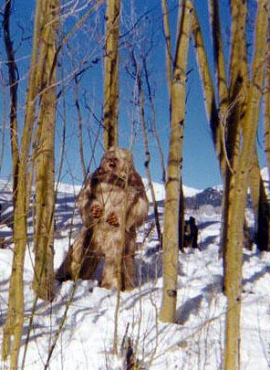 My mother is going to be here any minute, in town for a Mary Kay function, staying for the weekend. I had a massage today and tried to relax. I don't ever go get massages but I think I might be coming around.
I'm going to try and take my mom snowshoeing up on Mt. Hood. I learned to snowshoe recently. (Not like it is some major achievement or something. I mean, it is just walking. I know). Maybe we will see the abominable snowman. Which begs the question, at least for me, what the snowman did that is so abominable. Usery? Buggery? Playing peruvian flute music? Cheating at cards? According to
this article
, it is because the yeti smelled bad. Lesson learned.
The Old Graveyard - Karl Blau
(I fixed the bunk link)